How to Make Kajal? DIY Kajal at home
If you've tried enough cosmetics, you'll see that the first one you used was a kajal. Kajal, also known as kohl, is an understated tool that is a must-have in any makeup bag. While we splurge on smudge-proof or waterproof versions, there's nothing quite like a decent handmade kajal.
Every woman and girl enjoys wearing make-up and uses a wide variety of products to enhance their beauty. Kajal is one such cosmetic that is used to enhance the appearance of the eyes. There are several kinds of ready-made kajal on the market, but it is impossible to know what chemicals were used to manufacture them. According to studies, most commercial kajal contains chemicals that are toxic to the eyes.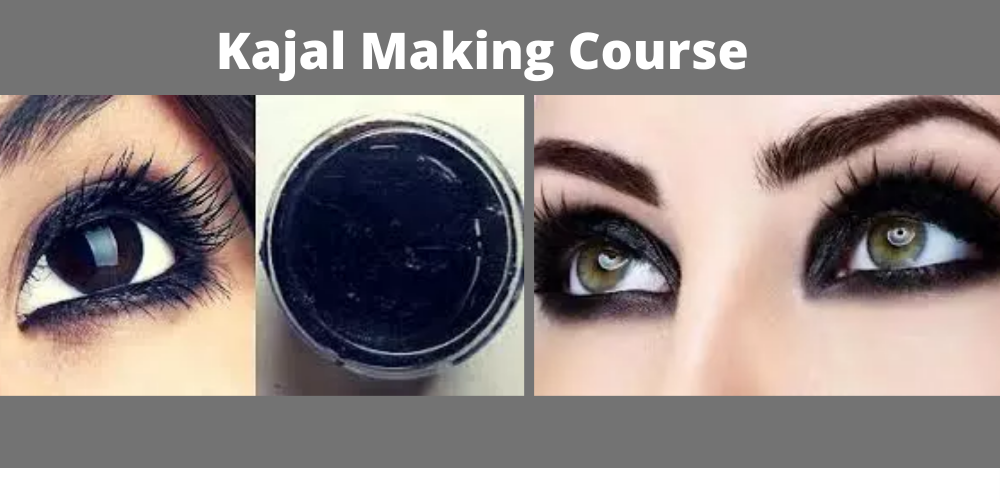 Is Homemade kajal good for eyes?
When kajal is manufactured with natural components, it is 100 percent pure and chemical-free. The organic handmade variety hydrates and moisturizes the eyes. It also keeps contaminants out of the eyes, clarifies them, improves their luster, and strengthens the eye muscles and nerves.
If you must use kajal to make your eyes seem pretty, Use it occasionally. Apply it only around the eyes and stop getting it inside. Don't wear it all day, and if you do, gently remove it at the end of the day.
Kajal does not make dark circles worse, but the pigment it distributes makes it appear that way.
Kajal is a must-have in every desi girl's beauty collection, and you have to agree that no other product can define your eyes like a kohl liner. In fact, if you don't wear it one day, everyone will assume you're sick!
The effectiveness of kajal in improving your entire makeup cannot be ignored, whether it's your ordinary kajal or the trendy Moroccan kohl liners in powder form. This cosmetic must-have is said to have originated in Arabic culture. Yes, kajal has been a favourite among ladies for ages, and it was formerly produced using everyday household things!
How To Make Kajal at home
Using a diya to manufacture smudge-proof kajal at home is a fantastic idea. Believe it or not, this approach has been around for a long time, and we're confident that your grandmother can advise you better than we can!
which ingredients will you require to make Kala at home?
Diya

A plate of steel

Castor oil in two bowls
How to Use a Diya to Make Kajal?
Step 1: Light the diya by inserting a cotton wick.
Step 2: Then, on either side of it, lay both of your bowls.
Step 3: Drizzle a few drops of castor oil over the steel plate and set it on top of each bowls.
Step 4: The plate will begin to heat up in a matter of minutes. Allow for at least 30 minutes.
Step 4: The castor oil will burn, and soot will gather in its stead. Remove the scarpe.
Allow the soot to cool completely before applying it. You may also make it liquidy by adding a drop or two of castor oil and then storing it in a jar.
Yes, your kajal from home is ready to use!
This is just a simple method of making home made kajal to enhance your beauty apart from this Crafttree academy has professional kajal making courses. this course will teach you professionally here you will get multiple kajal making method. You just need to go with link below.
How to Apply kajal?
You can easily apply kajal in a few steps - Wash your face and hands before applying. Apply a small amount of kajal / kohl on your finger, a q-tip, or a match stick, like Courtney Cox does. Apply a little amount to your eyes.
Because homemade kajal is quite black, one of the best ways to use it is to apply it thickly to your eyelids before going to bed, wash your face after bathing in the morning, and the residual kajal leaves a gorgeous, natural hue on your eyes that no makeup expert can match.
What are the Benefits/ Advantage of Homemade Kajal or Khol?
Long-lasting, undiluted, and herbal with no adulterants. It's hygienic, wholesome, and may even be used medicinally. The colour you receive is pitch black and will not fade over time. Even though no preservatives are used, homemade kajals have a long shelf life, but it is best to prepare it fresh at least once every four months. Leaving this kajal on your eyes overnight cleans and clarifies them.
For people with sensitive eyes who cannot take the chemicals and preservatives in commercial kajal, homemade DIY kajal is a safe alternative. It has therapeutic characteristics and has a relaxing impact on the eyes. Homemade kajal is also quite effective at shaping the eyes. To make your own kohl or kajal, acquire the essential instruments and follow the methods outlined in the article. The ingredients are easy to get by. However, make sure you use basic safety precautions when applying the kajal.
This is just a simple method of making home made kajal to enhance your beauty apart from this Crafttree academy has professional kajal making courses. this course will teach you professionally here you will get multiple kajal making methods. You just need to go with the link below.
⇒ Multiple method of making Kajal